Blog
Meet a Resident: Dayna Patterson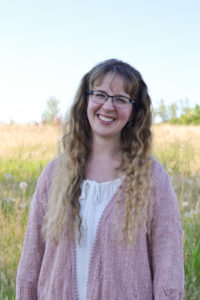 Dayna Patterson's creative work has appeared or is forthcoming in AGNI, Hotel Amerika, Crab Orchard Review, Passages North, POETRY, North American Review, Western Humanities Review, Sugar House Review, Zone 3, and others. She is the author of If Mother Braids a Waterfall (Signature Books, 2020), a hybrid collection of poetry and lyric essay that explores her Mormon ancestry and upbringing, her's mother's coming out as bisexual, and the author's eventual apostasy from the faith she was raised in. She is also the author of three chapbooks, most recently Titania in Yellow (Porkbelly Press, 2019). Patterson was a Sustainable Arts Fellow at Mineral School. Kait Heacock interviewed Dayna about her newest collection, what inspires her work, and what's next for her writing.
Let's start with your new book If Mother Braids a Waterfall (Signature Books, 2020). What is the through line in this collection? Who do you hope finds it?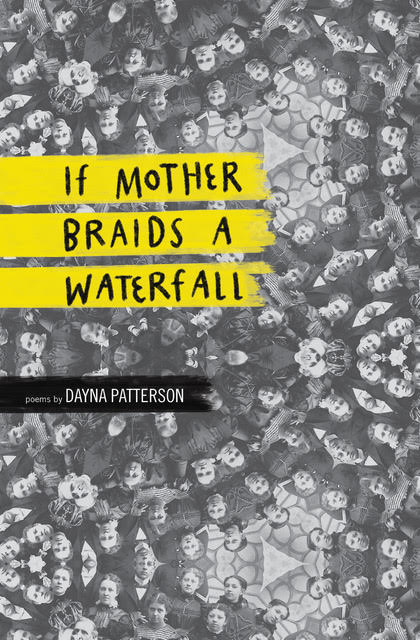 I wrote the poems and essays in If Mother Braids a Waterfall during a span of time when I was radically reorienting my ways of being in the world. After I finished writing the book, my husband read it and said, "Oh, it's about your ancestors' conversion to Mormonism and your de-conversion." I realized he was right! And I haven't found a better nutshell explanation. Throughout, there are letter poems to ancestors, living and dead, that interrogate my ancestors' decisions to convert, emigrate from England to the West, colonize Native lands, and enter into polygamy. My de-conversion was sparked by my mother telling me that she was in a relationship with a woman, that her best friend was actually much more. Because I was raised by my conservative father and stepmom, my mother's revelation was a shocker—it caused me to question everything I thought I knew.
I hope this book makes it into the hands of not only Mormons and Post-Mormons, but anyone who has ever felt (self-)exiled from a beloved community, anyone who has felt other-ed. One of the beta readers for this book is an ex-Seventh Day Adventist, and we talked for hours about the commonalities of leaving, the shame, ostracism, and crushing grief. I would like for people going through that process to feel like they are not alone.
What does it take to build a career as a poet?
I can't speak for everyone, but for me it has meant over a decade of reading, researching, drafting, and revising, leaning on the feedback of other writers I respect during countless workshops. It has meant dogged determination and perseverance. For example, I've been submitting my work to POETRY for ten years, and just last summer they published one of my poems. It has meant carving out time to write before the crack of dawn, before my kids wake up and life crashes in.
What has your publishing journey looked like?
For this book, I knew that Signature would be a perfect fit because I own and have even reviewed several of the poetry collections they've published. They have an excellent track record of publishing Mormon feminist poetry. I submitted the manuscript to them, received some editorial feedback, resubmitted, and was delighted to receive an acceptance shortly afterwards.
How does your Mormon background inform your writing?
Years of seminary and institute and scripture study have rendered me careful and contemplative with words. I was taught not just to read scripture, but to ponder it. A single verse could contain manifold meanings—how chameleon-like language can be!
Mormonism also instilled in me a deep conscientiousness and desire for "good," although I've had to redefine what "good" means for me. It trained me to seek after the praiseworthy and treat everyone and everything (rocks, plants, rivers, etc.) as housing a spiritual essence that is worthy of respect and care. It has led me to explore the concept of the feminine divine. I could go on and on. These penchants and interests help shape my writing.
Do you ever find genres outside of poetry informing your work? Music, films, etc.?
Absolutely! Lately, during COVID's isolating weeks, I've been delving into the discographies of a single composer. All of Mahler's ten symphonies, for example, starting with the first. Or all of Brahms. All of Rimsky-Korsakov. Since I'm working from home, I keep a notebook by my work station and jot down ideas as they come. I'm also finding embroidery deeply soothing, the slow art of needle pulling thread, and I've been working on a poembroidery series combining poems with paper stitchery.
Are you participating in any online readings right now? If so, how has the experience of reading into your computer instead of in front of an audience been?
I read for Thrush Poetry Journal's inaugural virtual reading, and I've been hosting a Poetry Hour through Western C.A.R.E.S. for the past few weeks. While I'm grateful for the opportunities, I sure miss being in a shared space, sharing breath, sharing laughs. It's so much harder to gauge an audience through a screen than it is in person. Plus, I'm a hugger. Can't hug a screen.
What are you working on now/next?
I'm shopping around a poetry manuscript called O Lady, Speak Again that riffs on Shakespeare (with a Post-Mormon feminist twist, of course!). (Here's a sample poem.) I'm also working on assembling and sequencing a poetry manuscript that centers on motherhood, daughterhood, and the feminine divine, particularly the Mormon concept of God the Mother. (Mormons believe in God the Father and God the Mother, though she's rarely spoken of and never prayed to.) (Here's another sample poem.) Also, poembroideries!
Dayna is below (front, second from the left) with her residency-mates from September 2019!